As Ignite's Style Section enters its fourth year, we feel that it's vital to inject a little local flavour into the mix. Contrary to popular belief, Malaysia's fashion scene is actually overflowing with talent – yes, it exists. Having had the opportunity to attend Kuala Lumpur Fashion Week (KLFW) last year, which I enjoyed very much, I cannot begin to tell you how impressive the collections looked as they strutted down the catwalk.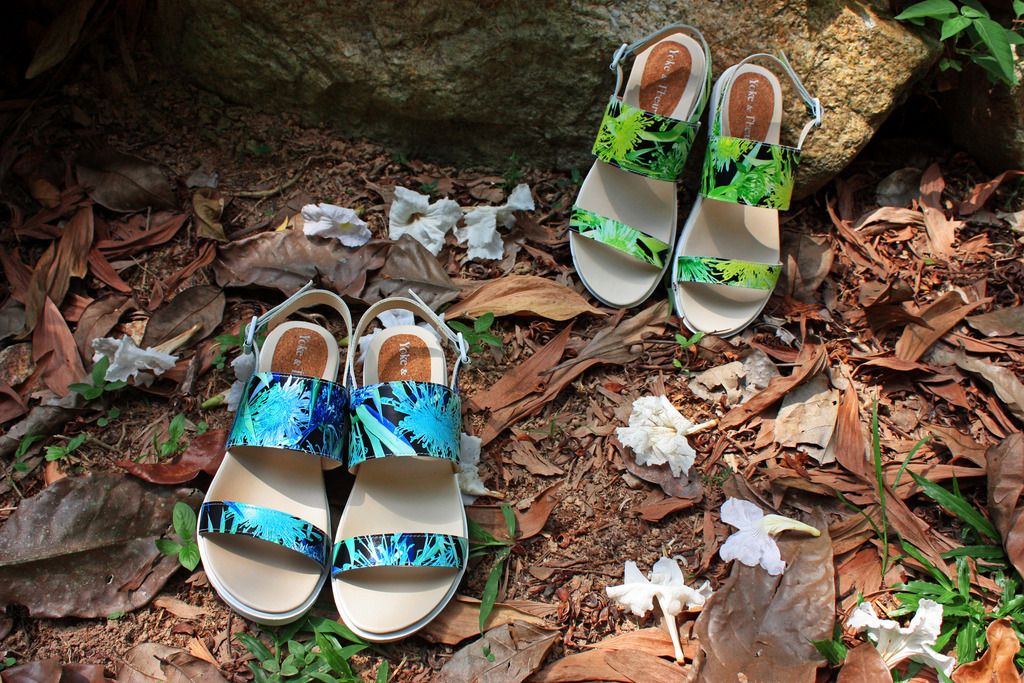 We had the opportunity to talk to a home-grown designer on their inspirations. Kicking things off (literally) we have a footwear label with a familial back-story. Inspired by their grandfather – a cobbler who made children's shoes pre-World War II – the Theam sisters of Yoke & Theam put out their label just last year. With a line of sandals heavily infused with sports luxe and tropical elements, their sandals have a unique edge without the sacrifice of comfort. Bridging the gap between affordability and suave, the sisters tell us about their muses and everything in between.
We're aware that you started this business to carry on the legacy of your grandfather. Why the sudden spark to do so? Was it spontaneous or was it something you have always wanted to do?
Yes, our passion has always been fashion and art – this brand has allowed us to explore both aspects of it. Being raised in a family involved in shoe-making will often get us questions from friends like, "Do you have your own brand?" and ''Do you wear what your factory makes?''. Our answers are always a "No" because we wanted to design shoes of our own. This was how we got interested in fashion and the shoe-making business. Knowing the story of our grandfather and seeing our dad's sketches of shoes and watching him cut the paper molding of shoes always fascinated us from a young age. The art produced by both our father and grandfather influences us greatly and has definitely shaped us into what we are today.
What was it like starting your own label from scratch?
It definitely involved a lot of research and planning to launch a label. The most challenging part was to put every plan into action. From the first prototype design to the final product ­– making sure everything was what we imagined it to be. By the end of the day, passion and perseverance play the most vital roles in the whole process.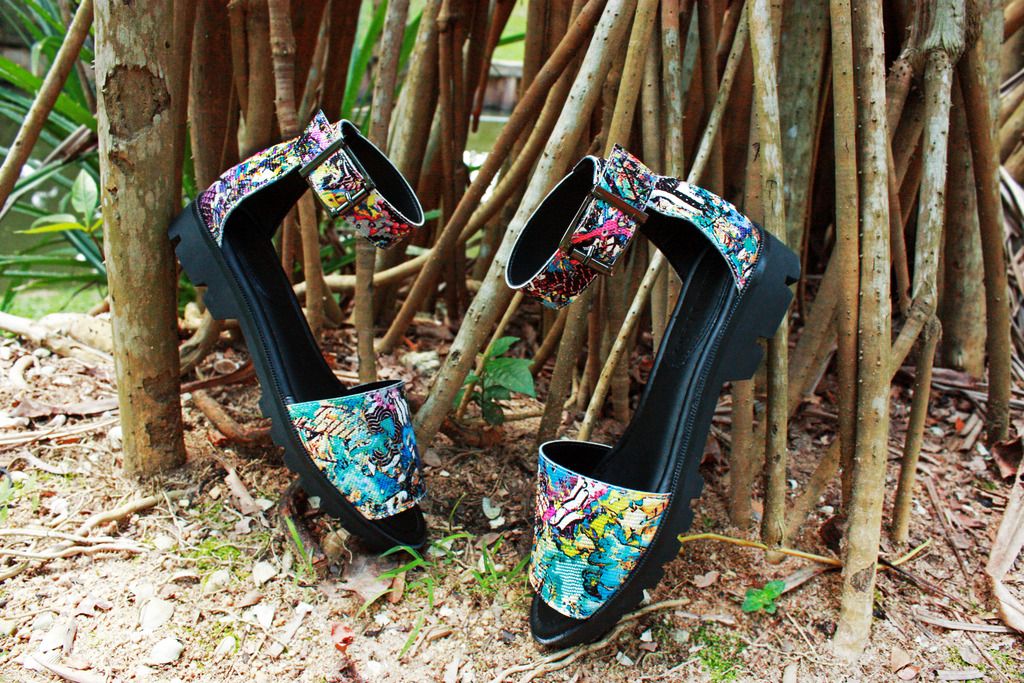 We see a lot of sports luxe and tropical vibes from your Fall 2015 collection. What made you base your designs on those themes?
Our signature style is a mixture of toughness and elegance. This is how we imagine every modern woman to be. The Sports Luxe collection was greatly inspired by Olympic games like futsal, tennis, basketball and gymnastics as we believe that health and wellbeing are the new luxuries for modern women. The mesh and perforated materials that you see in this collection are translated from sportswear to high fashion. As society focuses more on health and well-being, so do our holiday plans. Travelers increasingly look for getaways that allow them to get in shape and disconnect with the hustle and bustle of the city. We wanted to create a collection that reflects the lifestyle of our customers. The designs in our Tropical Holiday collection give an enthusiastic nod to the tropics with a tempting city break or island getaway.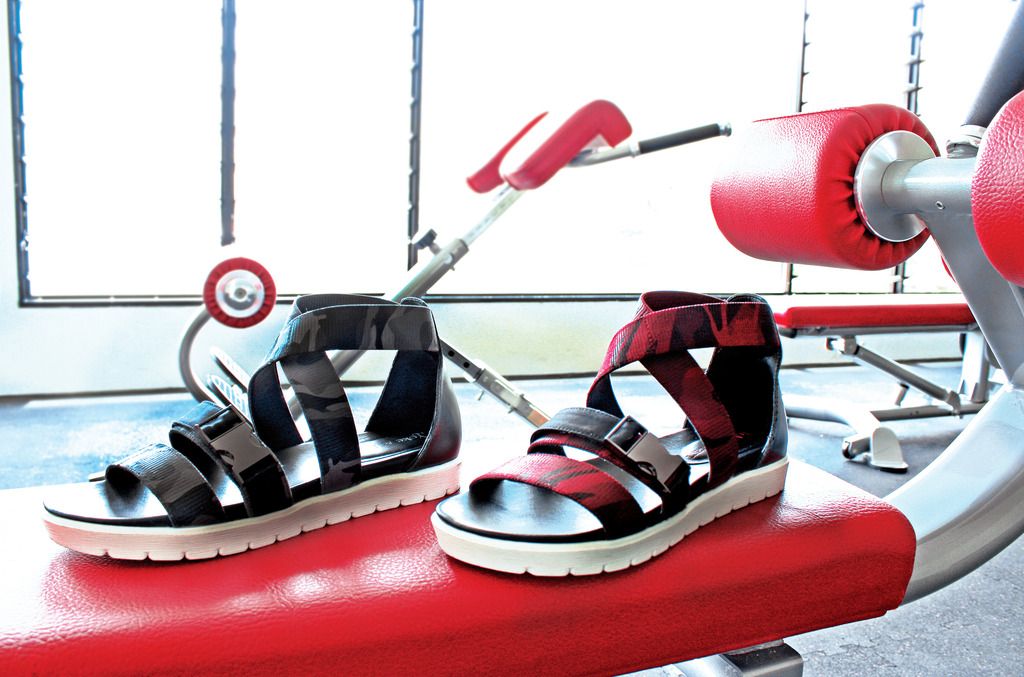 Are you working on any new collections at the moment? And if so, what can we expect from the coming collection(s)?
Yes, definitely. Perhaps more feminine silhouettes – we'll keep you guessing.
Where do you see Yoke & Theam in the next two years?
We want our customers to feel proud wearing a homegrown brand like Yoke & Theam and we hope to be an internationally recognized shoe brand.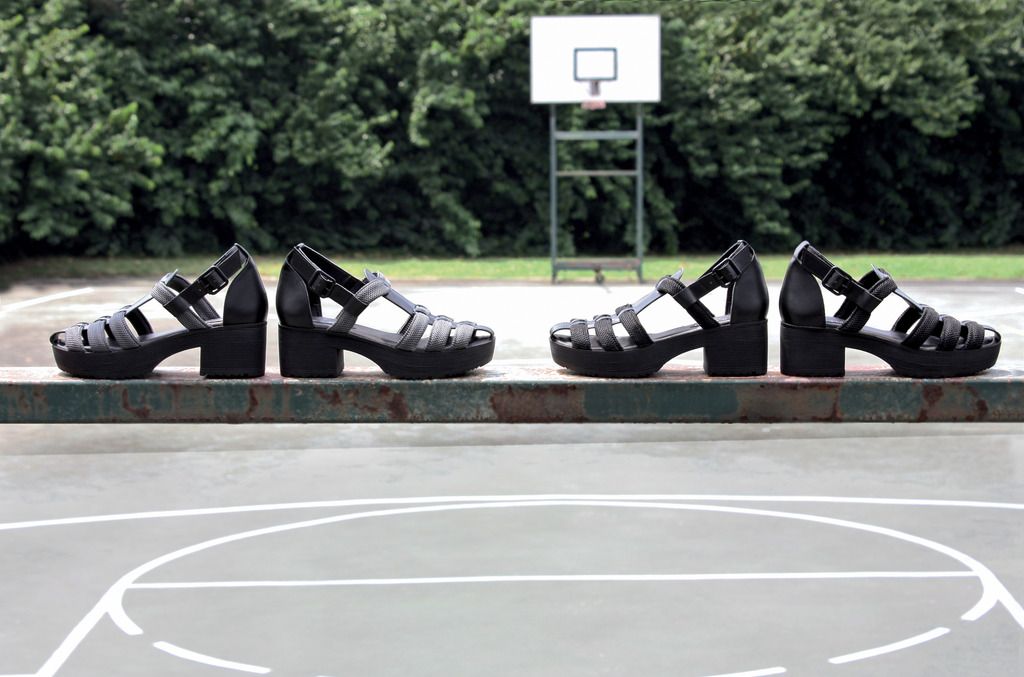 What would your advice be to young individuals wanting to start up their own businesses?
Most importantly be passionate and give it your full effort. If you ever want to start your own business, the first step is to turn your 'wants' into 'musts'.
We hope this interview has provided some insight into the Yoke & Theam brand. You can find out more about their footwear here. Let us know in the comments below which local brand you'd like to see us cover next! As always, stay stylish.
By Jane-Menn Cheong.
Photographs courtesy of Yoke & Theam.