As we are nearing the end of 2019 and inching closer towards a new decade, IGNITE Film & TV Autumn 2019 team have all come together to feature our favourite films from this decade. Our selection of films have all been meaningful to each of us in various ways, and we are more than glad to offer you our hindsight, and hopefully, 'new' films for you to watch.
Foo's pick: Wolf Children (2012)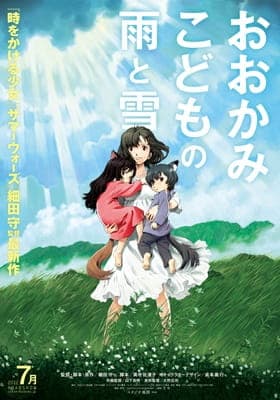 Wolf Children (2012) is a film directed by Mamoru Hosoda, who has directed many other amazing films such as Summer Wars and The Girl Who Leap Through Time. It tells us the story of Hana, who falls in love with a mysterious man who turns out to be the last werewolf alive.
Despite the shocking revelation, their love remains strong, and both ultimately decide to start a family. Hana gives birth to two healthy children – Ame and Yuki. They both also possess the ability to turn into wolves, a trait inherited from their father which would prove to be troublesome for Hana in raising them. However, the sudden death of the father not long after her children's birth devastates Hana, leaving her to raise an eccentric family on her own.
Her story is one about love, determination, and parenthood.
Why I believe Wolf Children is a fantastic film is because of how it shows us the power of a mother's love. Hana faces many challenges as a single mother raising her two children in an unforgiving world. Her story is easily relatable to many others who have lost family members while showing us what true parenthood love could potentially be.

Overall, this movie is an emotional rollercoaster that will put about anyone watching it into tears. Hosoda did an excellent job of cramming a lifetime worth of story into a tiny movie, and in showing us the love of a mother to their children in a new kind of light.
Isaac's pick: American Sniper (2014)
Penned by Jason Hall and directed by the legendary Clint Eastwood, American Sniper (2014) still essentially looks like a one-man show. In the film, we see Chris Kyle (played by Cooper) — not a shield-wielding superhero, but a man just like us — gets enlisted into the US Navy SEALs and has his life turned upside down. Through the lens of Kyle, we see him morph from man to machine, his flesh subject to the thread of flying missiles, as he treads into the warzone of Iraq and puts a bullet into any target his country orders him to do so.
It is very easy to forget that what we see essentially as a war machine is still a human being; and the film's one objective is to remind us that he is made of flesh and bone himself.
Admittedly, I am very actor-centric when it comes to forming opinions on movies. Acting is, I argue, the most alive element in filmmaking; and Bradley Cooper happens to be one of the most gifted actors of our generation. Through Cooper's deft and effective performance, I remember that Kyle is human too. We seem to always sympathise with the victims of the losing end, which is a hundred percent warranted, but we forget that the people who carry out the state's orders are just as human as we are. If you really want a party to blame for all this carnage, look at the very top.
With American Sniper, we get to witness how essentially everyone is a victim to war, at both ends of the rifle, and therefore I believe this film deserves a mark in this decade wrap-up.
Raihanah's pick: The Grand Budapest Hotel (2014)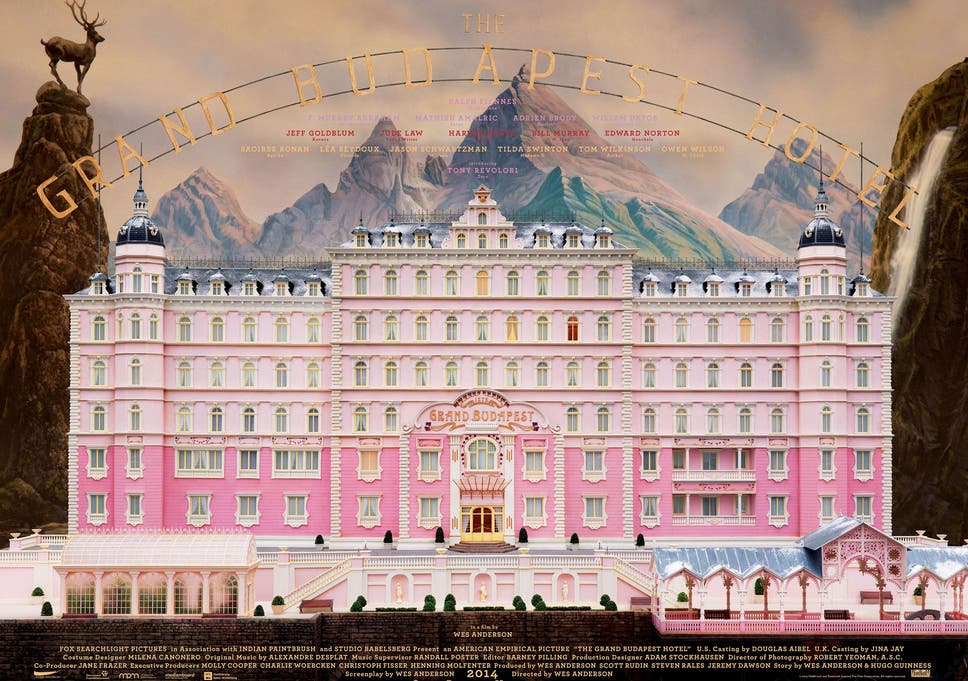 It perfectly encompasses the style that Wes Anderson is so well known for.
The Grand Budapest Hotel took 2014 by storm as one of the best movies of the year with its unconventional Academy ratio taking up a little bit more than a square on the cinema screens and the eye-catching palette of light pinks and baby blues that never fails to make the audience stare just a little harder.
The film follows the adventures of Gustav and Zero, concierges at the Grand Budapest Hotel, and their mishaps that lead them from funeral to prisons, all while this happens upon a gorgeous backdrop somewhere amongst the Alps.
It perfectly encompasses the style that Wes Anderson is so well known for; the inclusion of a humorous dialogue and a ridiculous yet heart-warming storyline, which is what Anderson fans always come running back to. Not to mention, it doesn't hurt to see a movie so pretty once in a while.
Hassan's pick: Interstellar (2014)
What else can be said about this film except that it was perfect?
There is little to say about this film that hasn't already been said. Perfect visuals, perfect score, perfect acting, perfect cinematography, what else can be said about this film except that it was perfect? Interstellar (2014) explores the odyssey of human psychology into the unknown, relationships across time and space (literally), profound themes like time and causality.
With a heartbreaking, career-defining performance by McConaughey, a beautiful epic score by Zimmerman and direction from Nolan, this film breaks the barriers of not only visual cinema but technical cinema, with hundreds of hours spent rendering realistic depictions of black holes.
Above all, this film, this story, this odyssey is not merely a specimen of technical mastery but a true testament to the humanity that is hidden in the crevices and corners of the world.
Vicki's pick: Better Days (2019)
This piece of work is heavy, but so realistic. Something beautiful and heartfelt.
Better Days (2019), a Chinese romantic crime and coming-of-age film, was adapted from a Young Adult novel In His youth, In Her Beauty. By utilising the love story between a bullied high-school girl (Chen Nian) and a teenage street hoodlum (Xiao Bei), the film stands as a significant exposure to the people nowadays by depicting the dark world of bullying, as well as the societal pressures of achievement.
This piece of work is heavy, but so realistic. From the responses of the school authorities towards campus bullying allegations, careless parents who constantly take their children for granted, to the accusing police officials; the film really speaks out to these unvoiced issues. It was also the actors' electrifyingly real performances and the cinematic scenes accompanied by impactful background sound effects that penetrated my emotions and thoughts.
I still recall the moment me and my sister coming out from the cinema with our puffy eyes and sore throats, so I definitely recommend this film if you're looking for something beautiful and heartfelt. You won't regret it!
Written by: Winstor Foo, Isaac Tan, Raihanah binti Kamarul Azman, Hassan A., Vicki Lai
Cover photo credits: IGNITE Film & TV